mixed media installation / dimensions vary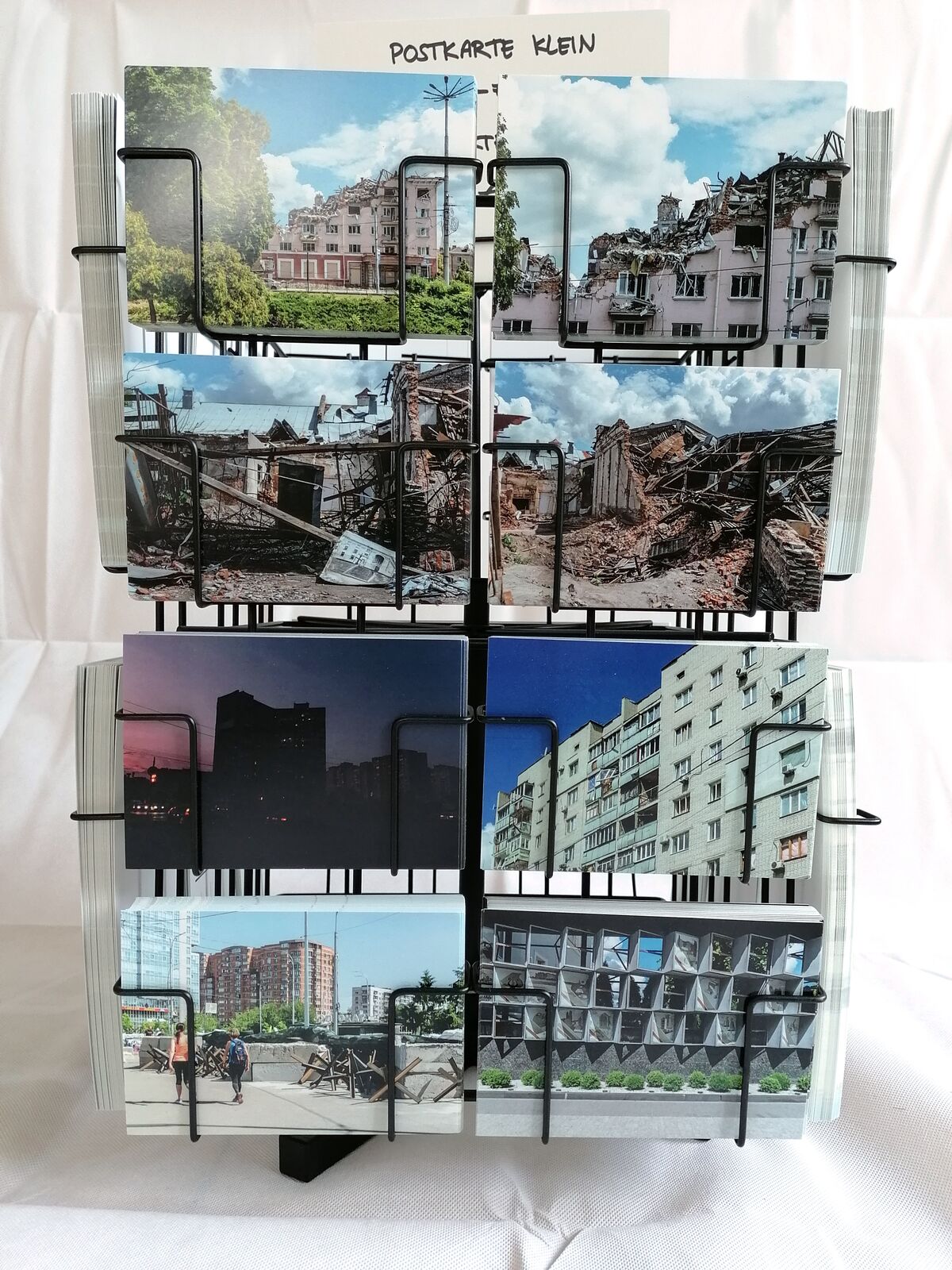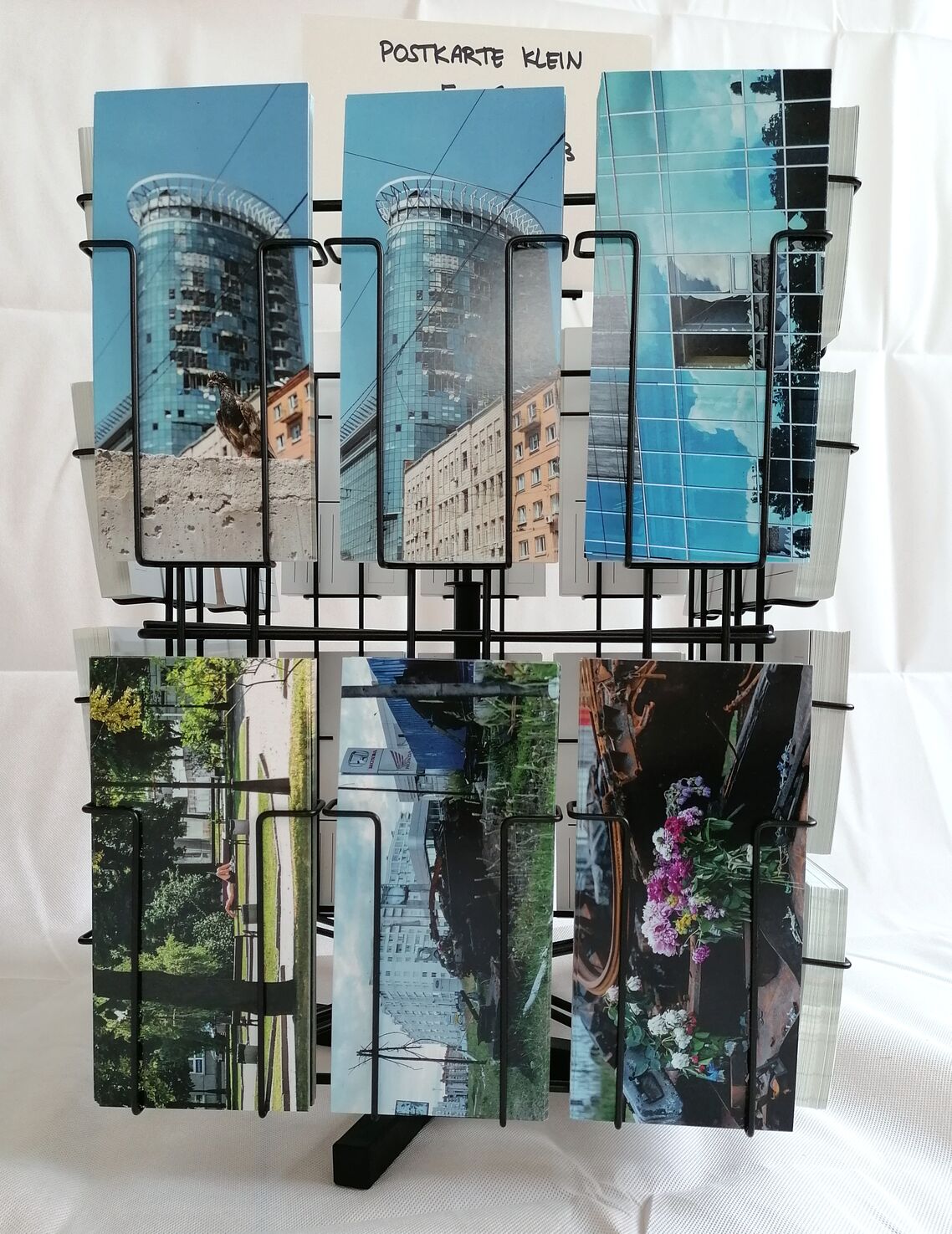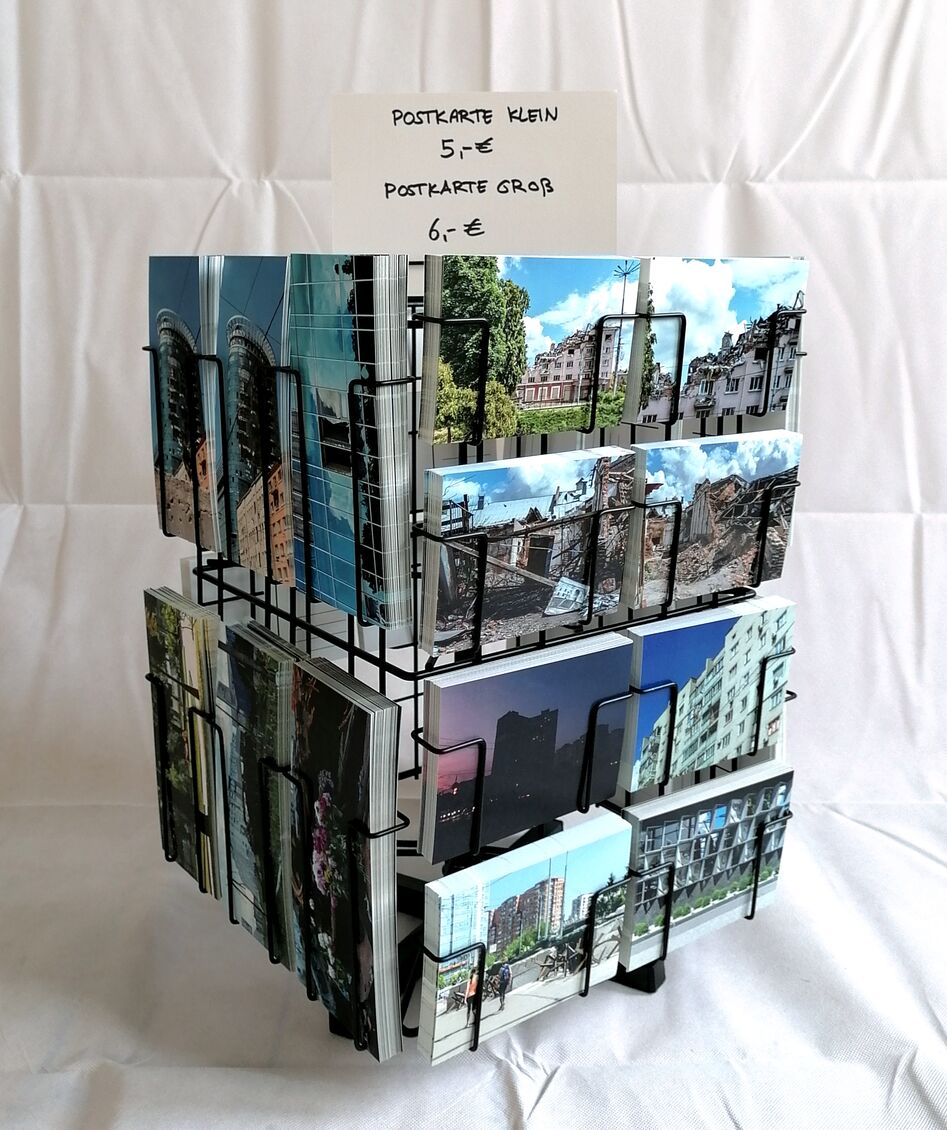 Grüße aus Chernihiv (Greetings from Chernihiv) is a mobile installation first exhibited in September 2022.
It consists of a postcard rack carrying 28 different post cards (25 copies of each), all of which are for sale. The photographs on these post cards, shot by Ukrainian photographer Yuliia Shkvarchuk in her godmother's home town Chernihiv, depict derelict and destroyed buildings, dying flower bouquets on burnt-out tanks, blue skies above the ruins of a town that is still inhabited by those wo cannot or do not want to leave. Chernihiv was invaded by Russian troops in February 2022 and remains deeply scarred from it, while at the same time people are going about their daily lives. There is a strange, Kodak-esque beauty to the richly colored images with their disturbing subject matter.
Shkvarchuk sent her photographs to Heissenberg, who selected a few of them, turned them into post cards, and sells them. Ukraine is, thanks to Chernobyl, no stranger to dark tourism, and similarly do images of destruction hold the attention of people not directly affected by it.
All proceeds from sales go directly to the city of Chernihiv.