about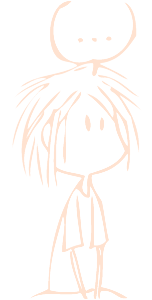 Lino Heissenberg is a German-based artist and writer specializing in digital media, nerd culture and language. He works eclectically with media like video, drawings and video games with a focus on different concepts of storytelling and memorization as well as the commentation and deconstruction of seemingly hermetic narrative structures and systems.
latest
October 26: solo show "Handarbeit" at Allgemeiner Konsumverein, debuting a bunch of stuff.
August 18: solo show "Found Footage" at einRaum 5-7, debuting The Comet, Enjoy Them, and ACAA.
April 21: part of "Trick 4" at One Trick Pony in partnership with Yannick Averdiek, debuting "Opus Magnum".
April 14 to May 28: Exhibition "Hand & Auge" at Zehntscheune Stadthagen in partnership with Hendrik Heissenberg.
The exhibition will feature Künstlerhaus Untertrörstein, UTOPIA, The Abusive Relationship Simulator, Fundamente, Dual System Story, and debut Games Against Happiness as well as a new collection of interactive drawings and paintings. Hendrik Heissenberg will show his films "What in the world?!" and "Meeple City".
2022
September 10 to October 30: Exhibition Zuversichten: Salon Salder 2022 at Schloss Salder, screening the projects UTOPIA and presenting Künstlerhaus Untertrörstein in collaboration with Yannick Averdiek.
September 9 to 11: Festival JUSTAMENTE in Braunschweig, debuting Fundamente.
June 15 to June 19: Exhibition IDEE & ABDRUCK at the Kunstverein Braunschweig, debuting the projects PREDATE and Alias.
2021
August 28, 29: Kleines Monster will be screening at Calling In 2021 with a new English translation.

Part of this year's GAP* THE MIND by Kunstverein Die H_lle, debuting my upcoming film UTOPIA on August 27.

Participated in the "This is Germany" episode "Menschen witn Nazihintergrund" (People with nazi backgrounds), available on YouTube and Instagram.
Trigger warnings: References to mass murder, artists being assets of the rich, much on-brand.
2020
Mar 7: I am the new curator and webmaster of the Förderkreis Malerkapelle. Inquiries regarding the art club please go to this e-mail address.
2019
Dec 31: Goin' out with a bang: Art Bullshit Bingo released.

Autumn: Published in Leibliche Praxeologie vs. Iconic Turn, Fink-Verlag, Ed. Dr. Thomas Becker. Writing on the experience of being a hole in the video game Donut County and what that has to do with narrative perspective and gentrification.

Oct 5: What's Love Got To Do With It will be screening at Calling In 2019 in Busan, South Korea. The location is Hansung 1918 and the screening will take place on October 5 from 11 a.m. (+9GMT) to 5 p.m.

Mar 24: More mobile-friendly re-design of the entire website. Some things might still be wonky and will be fixed soon-ish.

Jan 28: "Every artist's favourite joke" has been added to the list of works of 2019.